In today's world, photoshop and photo collaging are playing an important role. That's why the first thing that comes to mind is editing a photo with various backgrounds & later post that photo on social media.
For this whole process removing the background from our previously taken photo seems to be the most important task and here we feel the need for some best tools that can help us with the problem.
In this article, we've listed some of the top background removing apps that not only remove a photo's background but also suggest designer backgrounds, solid colours that suit your photo the most, various stickers, and emojis at the same time. Let's have a look!
Best Background Remover Apps
1. Adobe Express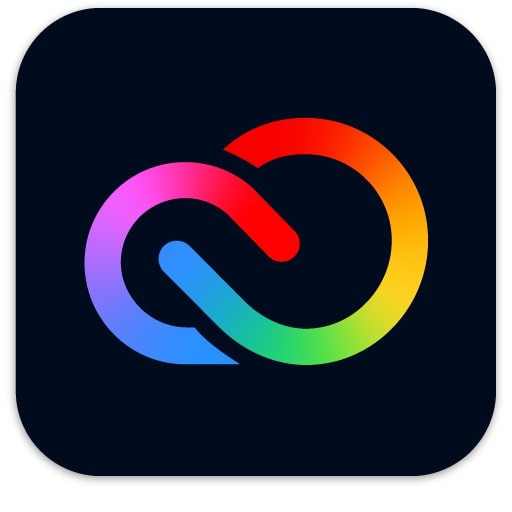 Adobe Express is an online and mobile design app. Easily create stunning social media graphics, image editing with fast features that allow you to remove background from an image in a few clicks, and the ability to change background color or put an image in the background, also Adobe express allow you to edit short videos, and web pages that make you stand out on social and beyond.
Background Eraser is one of the best and most popular background remover app that allows you to cut pictures and make the background of a photo transparent & the resultant images can be used in other apps to make photo collages too with just a few clicks.
You can use standard colors or use templates to make your background more appealing as per your choice using this app. The app erases the background either by using a finger or by using the Lasso eraser that erases the area of the background you choose.
The app comes with an auto-erasing mode & it also allows you to zoom, redo, and undo to get the best results.
Remove BG allows you to eliminate all of your photos' backgrounds in just 5 seconds, without having to click on any other button with the help of AI. This online background remover application allows you to remove the background of an image in just the span of a few minutes.
To erase the background of your photo you need to upload a photo & the app will remove the background of the photo. Now if you wish to change the background color you can click on the Edit button to alter the image manually.
Next on our list is InPixio which makes the task easy to remove the background of any photo. To use this app you don't need to install any program on your computer since you can access the tool online.
To erase the background you'll need to upload an image and then select the undesirable areas using a red paintbrush. It is not necessary to apply the brush in a precise manner, as it's enough to select any background color you wish to remove and the rest will be taken care of by the tool itself.
The app can create high-resolution images without any cost & also comes with a very user-friendly interface.
Clipping Magic is an amazing free program that lets you to erase background images with minimal effort. It has two amazing background removal tools Auto-Clip AI & Seamless Editor.
Its Auto-Clip AI feature handles multiple images in a single shot and allows users to edit their photo's background with various editing tools. The Seamless Editor tool uses a scalpel that offers greater precision. The Clipping Magic users will surely appreciate the preview feature in the app.
PhotoScissors, an online photo background remover application, comes to be fifth on the list. To remove the background of any image you must upload a picture with a file size between 4 to 10 MB.
PhotoScissors will remove the image background and then place the image on an opaque background from where you can alter the colour of your background by clicking on the Background option in the top-right sidebar.
Next, select the drop-down menu under Background to select the solid colour you wish to be the background colour, after that you can download and save the image.
The next app on our list is Cut Out, a very user-friendly app that allows you to easily get rid of any kind of boring background from an image. It is compatible with all web browsers and allows users to cut objects out and put them on a transparent background.
With Face Cutout feature users can remove only faces. Overall the program produced impressive results whenever a user tests its Face Cutout feature.
Slazzer is a powerful AI-powered Background Remover tool with amazing features that helps you to remove photo's background. You just have to keep a few things in mind such as, the image must be in an uncluttered background and the file format must be JPG or PNG with a resolution between 12 to 25 MB.
Slazzer also comes with an app for mobile devices along with plugins that support Shopify, Photoshop, WooCommerce and variety of other extremely useful tools.
PicMonkey is a great choice if you want to impress people with your professionally edited photos. Picmonkey is a highly efficient photo background removal tool. On the Image palette tab, you can see the Background Eraser.
Once you have selected it, you can select the option to remove the background from the Image palette menu. Additionally, this free background remover app is quick and includes tools to further edit your photos.
The app is mainly designed for both Android & iOS devices. In addition to its background-cleaning capabilities, the app also offers many exciting features.
Fotor is also one of the most popular Background Remover tool that removes the background of the images by making the subject stand out and the background unnoticeable.
It splits your image from the background and allows you to explore designs to enhance your image's appearance. Apart from background removal, it also has editing options. First launch the background remover of Fotor and upload the image.
After that, you'll need to mark all parts of the photo you would like to keep with the green "Retain Brush" and mark the areas you want to erase with the red "Removal Brush". Then if everything looks great, select "Save" to download your image. Users can also make collages, stickers, effects, and much more.
Slick is a great and free background eraser tool for Android. It's simple to use, and with this automated background eraser tool, you will immediately have a clean background.
It also offers an editing tool for photos that includes background modifications, stickers and text. It also allows users to save images in either PNG or JPG format.
Removal.ai uses Artificial Intelligence to remove the background of images. It is considered to be one of the best tools available for removing the image background . To use this app, drag and drop your image & in just a few seconds, you'll get the result.
You can download the images up to 1500×1000 pixels of resolution for no cost. Removal.AI also offers paid subscriptions that let users purchase credits. Users can use this credit to download high-resolution images up to 6250×4000 pixels. It's continuously improving its offerings to provide speedier and easier photo editing tools.
EXPERTE.com's online background remover helps to create transparent backgrounds for people, animals, or objects in a matter of seconds.
The tool, which utilizes the U-2-Net machine learning model, is free, doesn't require registration, and can be used directly in your browser: No Photoshop skills required!
Conclusion:
The above mentioned are some of the best and most popular Background remover apps for Android And iOS. Let us know your favourite Background remover tool in the comment section.
Also Read: