If you don't interact in any way with your potential customers, you can lose them in a blink of an eye. Moreover, if you don't post regularly, your target audience might think you're not active.
Hiring a social media agency can make a huge difference in achieving your social media marketing goals. It helps in sharing and creating optimized content while keeping your current followers or customer base engaged.
At present, you'll find countless social media agencies to choose from for your business. While hiring a social media agency isn't free, its long-term advantages are undeniably effective and helpful for your business. Here are some reasons to hire one for the benefit of your company:
1. Save Time
If you don't want to start from zero learning and studying new tools for social media management, hiring a social media agency is the perfect solution to save your precious time. You can skip this part and focus on the other vital areas of your business instead.
With the vast knowledge and years' worth of experience of your chosen social media agency, you are ensured that they can do the legwork for you, giving you more time to perform other business activities that only you can accomplish.
Social media marketing is more than publishing updates about your products and services. In today's highly-competitive market, you need to come up with strategies to grab your target audience's attention.
Aside from that, you don't need to worry about testing the waters or figuring out new strategies for your social media.
A good social media agency has effective plans outlined and brilliant ideas on what works for your business and how you can stay successful on different social media platforms.
2. Gain Access To Top-Performing Content
Social media content continues to evolve and businesses are expected to keep up. Besides, no company would want to post obsolete content – customers won't appreciate that as well.
Content marketing has become an essential aspect of social media marketing. Without it, your business will be overshadowed by competition and left in the dark without gaining or even maintaining customers.
To be a leader in your industry, you should be tuned in on the kinds of content that will soak up the shares and likes. Once you hire a social media agency, you'll get access to top-performing content that will help create buzz and market your business better.
Creating high-quality content is a must for all industries, since the internet has become a major source of information for everyone. People get engrossed in the articles and blogs they read on various websites.
These companies hire and train the best writers and editors to ensure that your social media page provides valuable content to your followers. As you continue churning out high-quality posts, you'll establish your place as a thought leader in your industry.
3. Save Money
Hiring internal digital marketing executives costs more money. On the other hand, hiring a social media agency won't only help you save money, but also provide your business with a genuine social media presence without exhausting all your savings.
A social media agency has a team of dedicated professionals who work tirelessly to accomplish your social media goals. Driven by enthusiasm and passion, you can expand your horizons and take your business to a whole new level. It would be best to hire an agency that specializes in social media marketing.
Moreover, you also have to think about the cost of subscribing to tools for social media management. Most apps require premium accounts to unlock features that are useful for businesses. When you enlist the help of professionals, they'll handle the payment for the necessary subscriptions.
4. Get Access To The Right Tools
Managing all your business social media profiles can be a time-consuming activity. This is especially true if you don't have the right tools in place to monitor and schedule your daily social media activities. With this in mind, it's expected for you to spend more money, aside from time, on managing these accounts on your own.
As mentioned above, once you hire a social media agency, they'll have access to such tools, so you can spend your allocated budget on creating good content and engaging your target audience instead.
These are some of the tools you'll need that a social media agency can provide:
Content Management System – Keeping track of your posts is relatively easy in the beginning. However, as you produce more content, you need a content management system (CMS) to ensure that you won't be publishing duplicate content.
Scheduler – Posting content on every single social media profile can be tedious. Fortunately, there are scheduling apps that automate the process. With these, you can upload everything you want to publish for the week and set a schedule for each post.
Analytics – Analytics tools are crucial in monitoring your social media campaign and ensuring its effectiveness in reaching your target audience.
Photo and Video Editing Software – You'll also need editing software for photos and videos. Images and videos can help you catch your potential customer's attention. These should accompany your social media blurb for maximum appeal.
5. Gain Competitive Edge
A crucial aspect of social media you should remember is how often and quickly it changes. As more social media platforms continue to emerge, you'll also need the expertise of a social media agency to handle such changes for you. This way, your business can keep up with such changes and help you gain a competitive edge.
These days, social media platforms rapidly evolve according to the needs of their users. As a business owner, you'd want to stay on top of the trends and maximize them for your brand. Social media specialists constantly update their skills and knowledge in order to provide top-notch service for their clients.
6. Get Peace Of Mind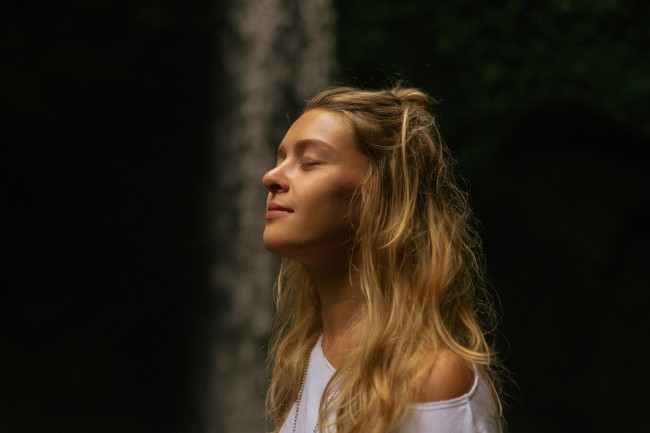 Social media is essential in terms of managing relationships with your customers. Handing this task over to a professional and experienced social media specialist will give you the peace of mind that it's being looked after. The best agency won't only protect your social media reputation, but it'll also help you improve it.
Social media management is not an easy subject – it involves a lot of other major tasks such as nurturing leads, generating interests, and closing sales. The ins and outs of social media can be difficult and disorienting to navigate. Moreover, keeping expenses within your budget can be taxing.
By hiring the right agency, all these tasks will be taken out of your hands. You'll have peace of mind thinking that you don't have to do much in keeping your business stable and profitable without losing customers.
Enlisting the help of a social media agency is similar to hiring an accounting or law firm. They provide you with their expertise in the field and, in turn, you'll be assured that your company is in good hands.
7. Build Brand Recognition
A social media agency is dedicated to getting a brand recognized widely on every social media platform and discussed among social media influencers. They'll also determine the preferred websites of your target demographic, thus enabling them to maximize their efforts on those social networks as well.
Also, these agencies ensure that you maintain a consistent brand image. They do this by using visual elements in your page or site repeatedly to engrave the image in the minds of the audience.
Content marketing often starts with these aspects, along with backlinking and keyword ranking. Brand awareness is not an easy task, but your hired agency can make these aspects hassle-free for your business.
Unfortunately, not all individuals are aware of social media trends and changing algorithms. This is one of the reasons why you should hire a social media agency to take your business to the next level. With their experience and expertise, you are guaranteed to get your brand to your desired audience.
8. Learn Effective Planning And Strategies
Once you decide to set up your profiles on different social media platforms, your followers will expect good content and engagement from you.
If you don't know how to deal with these processes, you might end up wasting time and money planning your social media activities. For this reason, it's the wisest decision to hire a social media agency.
A social media agency can help you determine what works and what doesn't. They can also make some adjustments based on analysis and research to ensure you're getting the most out of your social media investment. There isn't a singular way to succeed in social media marketing.
Social media specialists know that they have to take a closer look at your company to determine its strengths and weaknesses. It's only then that they can focus on your brand's strengths and highlight them on social platforms. You'll only get this level of personalization through an agency.
Remember that your plan of attack is crucial in gaining and maintaining customers. Hiring a social media agency can help create and implement a precise and accurate social media plan to maximize your presence and attract more customers.
9. Obtain Expert Tips And Tricks
Social media platforms change every day. In fact, it can be challenging to get your posts seen on various platforms for free.
With a social media agency by your side, you can easily stay updated with such changes and the newest tools, enabling you to beat the algorithm. These agencies have tips and tricks up their sleeves that can boost your presence in a snap.
They can also keep you in the loop with the latest trends, especially in dealing with the more crowded portion of social media sites. You are expected to be occupied with your business dealings.
Thus, reading and understanding these trends will only take up so much of your time. Your social media agency can analyze these trends for you and keep your page updated as well.
Some social media agencies may also help you with your social media advertising needs. Depending on your preferences and budget, they can set up Instagram and Facebook ads for your campaign, help you achieve your desired results, and grow your business in no time.
10. Stay Relevant
Finally, through the help of a reliable social media agency, your brand will stay relevant and up-to-date. These agencies are responsible for identifying possible competition and researching your market.
They are expected to deliver exceptional results. As mentioned previously, knowing your target audience is indispensable in social media marketing, and reaching out to them is one of the given responsibilities of the agency you're planning to hire.
Hiring an agency is not a one-sided job, since this also entails you taking your marketing strategies up a notch.
These agencies will teach you how to think outside the box and engage with your audience through some novel and unique methods. This way, you can retain your audience effortlessly with your company's resources without additional expenditures.
In this competitive platform, the only way to captivate the audiences and retain loyal ones is to know exactly what they want. Identifying your target audience involves understanding their preferences, behaviour, and interests.
With this, your marketing efforts will not go to waste, and you'll remain relevant despite the social media trends being in flux.
Bottom Line
Social media isn't only about expecting results and posting content occasionally. If you want to gain a great return on investment (ROI), you can never go wrong with hiring a social media agency.
Equipped with premium tools, expert insights, strategy, and the best solutions for your social media needs, you can guarantee that investing in a social media agency can give you a competitive edge and enable you to achieve your goals.