Marketing is a vital aspect of your company because it helps you introduce your products and services to your target buyers and maintain a positive brand image.
Marketing videos, in particular, can convert more leads and boost customer loyalty by enabling extended content recall. As a result, you might be able to increase your revenue, gain a competitive edge, and raise your market share. 
However, when you create video content, you might not have enough time to produce engaging videos or have difficulty with editing clips.
Fortunately, video automation will help you in such instances. Through this, you'll be able to incur lower video production costs while increasing your audience engagement rates. 
After knowing video automation much deeper though resources like https://shotstack.io/learn/what-is-video-automation, you can continue reading this article as it provides a five-step guide to boosting marketing efforts through video automation.
1. Nurturing Customer Relationships 
Ensuring the satisfaction of your customers encourages them to repurchase your offers and try out your new ones. When you prioritize this strategy, you might motivate your loyal clients to recommend your brand to their colleagues.
Aside from that, you'll be able to elevate their perception of your company, allowing you to stand out from the competition. 
To improve your video automation strategies with tools like Shotstack, you should use technology to set up a brand library where you can instantly apply brand elements across campaigns. However, you must ensure to create a script for your content so you can give it a smooth flow.
Also, you need to add a powerful hook that'll entice your audience to keep watching the rest of your campaigns so you can influence their decisions.
In addition, you should invite your customers to join your livestream and encourage them to share the link with their social media peers to gain more engagement.
2. Creating Instructional Videos
Regularly delivering highly informative video content might position your brand as the leader in your industry. Doing so encourages your target audience to subscribe to your media channels to receive updates about your latest uploads.
As a result, you might influence their purchasing decision because they'll associate your video marketing efforts with these educational experiences.  
When creating instructional videos, you must first consider the demographics of your target audience to ensure that you're using the proper content format.
For instance, if your brand develops products or services targeting children, you must be mindful of the story and language you use. Similarly, if you're dealing with a professional audience, make sure that your video content has an expert tone to encourage your target viewers to watch your videos.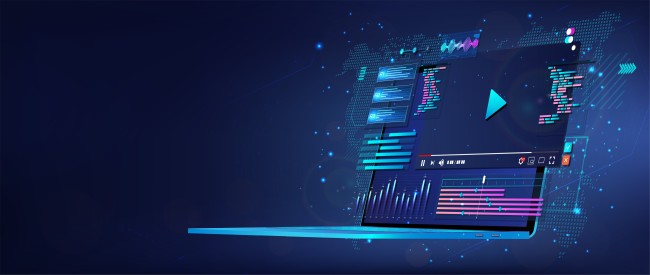 3. Sending Customer Follow-Ups 
Customer follow-ups allow you to show continued interest, making your buyers feel that you have the best intentions when you sell them your offers. As a result, they'll feel valued, encouraging them to give you positive feedback and buy from your brand again.
With the help of video automation, you can send follow-up clips to your consumers. Also, this way, you can generate hyper-personalized videos for each of your consumers rather than adopting the time-consuming process of manually sending them emails.
In turn, you'll create more video clicks from your follow-up campaigns and receive more responses from your customers. 
4. Compiling Customer Testimonials 
When deciding whether or not to purchase your offers, your prospects will look into the reviews of your brand. Once they see positive customer testimonials, you'll gain their trust, influencing their purchasing decision.
For instance, you may send proposals to your most loyal brand advocates to find out if they're willing to share their experiences with your company.
After that, you must compile their clips in cloud storage to ensure that you have backups in case you lose the videos to prevent asking them for second takes.
Once you upload the video, you must review your viewers' comments and assess if they have recommendations for your subsequent campaigns. 
5. Generating Leads 
Lead generation allows you to drive more organic traffic to your website. This way, you can convert more page visitors into high-paying customers, which will boost your sales.
When using video automation, you can include positive testimonials of your satisfied clients, so you can grow more leads. Next, you must use video campaign insights to segment existing leads to outline your content to the customers' journey.
Key Takeaway
As a digital marketer, you need to leverage advanced technology to streamline your content creation strategies. Therefore, you should follow this five-step guide to elevating your marketing efforts through video automation.
Once you do so, you'll be able to personalize your posts to your targeted audience and boost the effectiveness of your campaigns.